Buy groceries at AH SchootenPlaza
Do your shopping quick and easy with the self-scan checkouts
Do you want to do your shopping quickly and easily? Then use our self-scan checkouts. This can be done in 3 ways: With the hand scanner, with the AH app or directly at our self-scan counter. With the hand scanner and the AH app you can immediately scan the articles in the supermarket and put them in your bag. You then only have to pay. It is also possible to scan the items at the self-scan counter and then pay them.
Your children will enjoy the kidscorner
In the supermarket we have a kidscorner where the children can enjoy themselves while you do your shopping. The kidscorner is equipped with a funny mirror and an interactive screen with games and videos.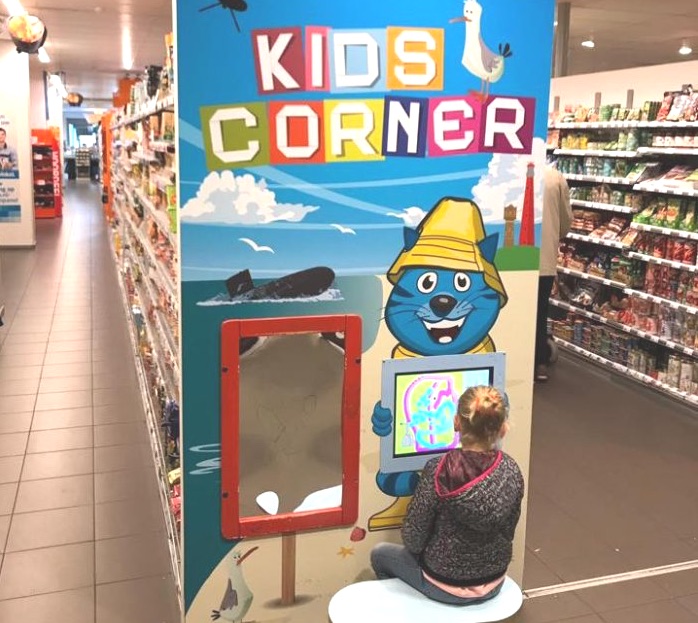 Shopping at an SSK Quality Mark supermarket
Since 2018, AH SchootenPlaza has been awarded the Super Supermarket Quality label (SSK). These supermarkets have proven to be extra committed to seven themes related to sustainability and corporate social responsibility.
The SchootenPlaza shopping mall
AH SchootenPlaza is located in the SchootenPlaza Shopping Center. The shopping center is a spacious, light and modern place where you can do your shopping and shop at one of the 28 other retailers. There are various seats so that you can also maintain your social contacts here.
Check the website of SchootenPlaza shopping mall.
Deliver shopping or pick it up yourself
At AH SchootenPlaza you can also order your groceries online and have them delivered to your home or stay. Look here for more information about ordering and delivering groceries. AH SchootenPlaza is also a pickup point for AH.nl.